The Speaker
Anthony Munoz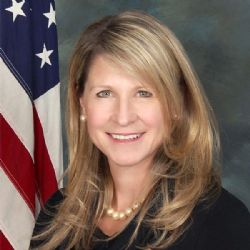 Anthony Muñoz is one of Cincinnati's true sports icons. He is a former American football offensive tackle who played 13 seasons for the National Football League's Cincinnati Bengals. Muñoz is widely considered one of the greatest offensive linemen in NFL history.
Muñoz went to Chaffey High School in Ontario, California. He played college football at the University of Southern California. He also played baseball there, pitching for USC's national championship team in 1978. Muñoz was the third overall pick in the 1980 NFL Draft by the Cincinnati Bengals. His selection was viewed as a major risk by many pundits since knee problems limited the 6 ft. 6 in., 280-pound Muñoz to just a combined sixteen games in his junior and senior seasons, though he did return for USC's 17–16 Rose Bowl win over Ohio State University on New Year's Day in 1980.
In 1998, Anthony Muñoz was enshrined in the Pro Football Hall of Fame. He was the first Cincinnati Bengals player to be enshrined. Shortly after receiving the honor, Muñoz's hometown of Ontario renamed its Colony Park "Anthony Muñoz Hall of Fame Park". The renaming ceremony was held on June 26, 1998. The park, incidentally, is the place where Muñoz met his wife DeDe.
Since retiring, Anthony and his family have remained in Cincinnati, where Muñoz has served as one of the community's most accessible and involved advocates. In 2002, the Anthony Muñoz Foundation was created to consolidate his charitable activities and encourages area individuals and businesses to impact area youth mentally, physically and spiritually.
Several of his many other honors include:
2012 Allstate dedicated a Hometown Hall of Famers plaque to Muñoz at Chaffey High School.
2004 Muñoz served on a panel to select the year's recipient of the Walter Payton Award.
2015 Muñoz received the Congressional Hispanic Caucus Institute (CHCI) Medallion of Excellence for his contributions to the Hispanic community.
Anthony is married to DeDe, They have two children. Son Michael Muñoz followed Anthony by playing offensive lineman at Tennessee where he was an All-American and went undrafted. Daughter Michelle played basketball for legendary coach Pat Summitt for the Tennessee Lady Volunteers and later transferred and played at Ohio State. She led William Mason High School in Mason, Ohio to the Division I 1999-2000 state championship, and she was a two-time Ms. Basketball in Ohio in 1999-2000 and 2000-2001.